Trained Sudotherapists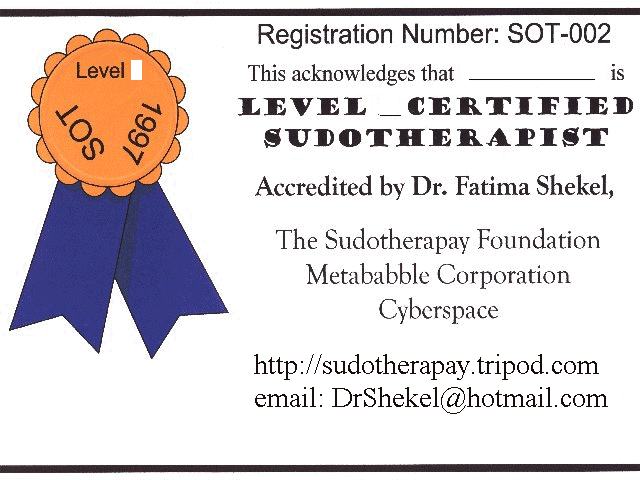 We will be adding to the list below newly certified trainers. This will be updated every month so that you can refer patients to a trained Sudotherapist near you. Congratulations to those below and be rest-assured that your commitment is for a worthy cause.
Level 1
All those who have visited these pages are now authorized level 1 trained Sudotherapists. This technique is that powerful!
Level 2
All those who have visited these pages and taken part in the clinical trial are now authorized level 2 trained Sudotherapists.
Level 3
Gerald Rosen's mother, Pompano Beach, Florida (as trained by Gerald Rosen himself, who is not a trained therapist, but again that's how powerful the technique is). It is with great regret that we heard of Ms. Rosen's passing away. She will be greatly missed.